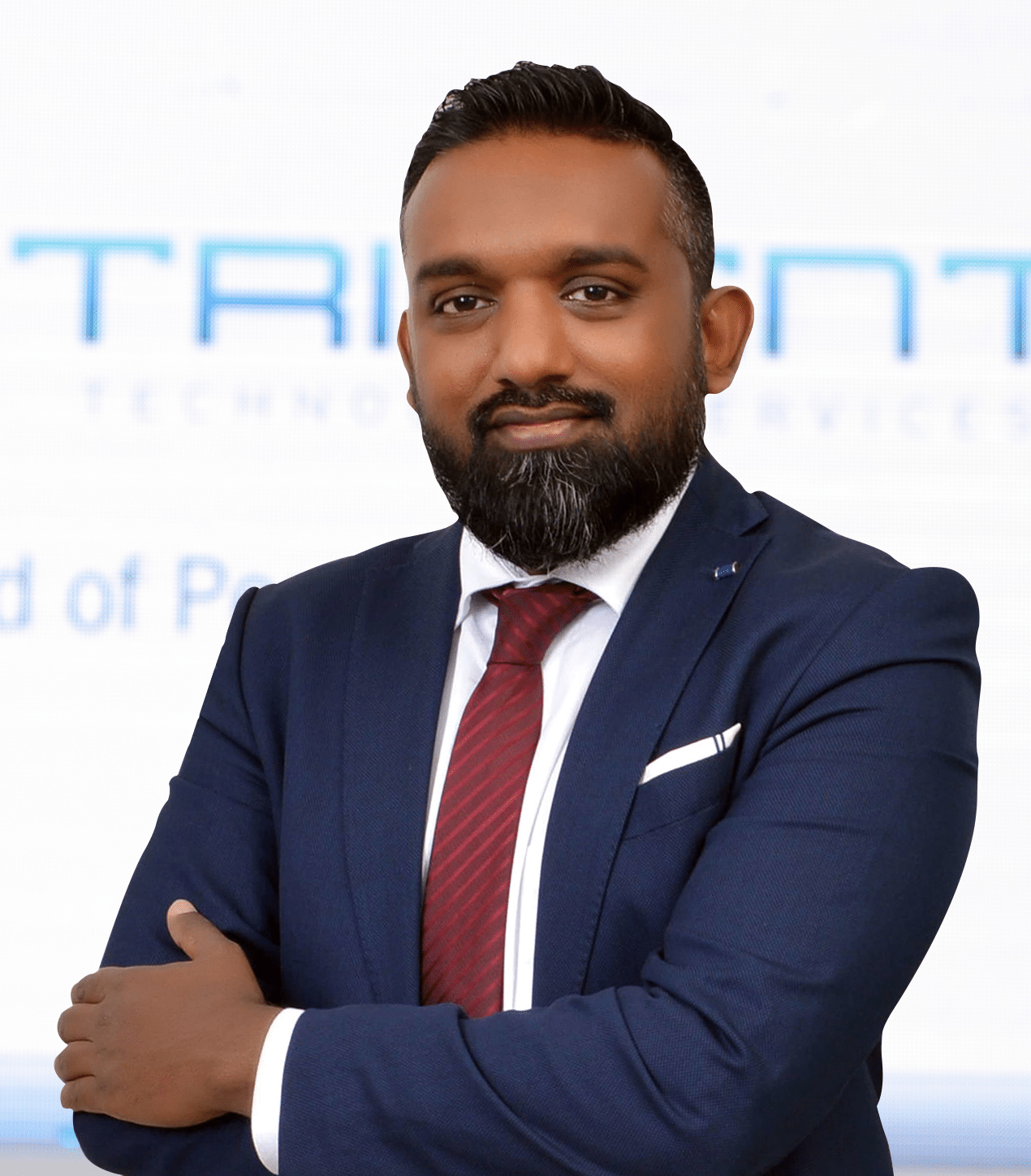 Rumaiz Ahamed
Rumaiz Ahamed is the Business Development Manager at Trident Technology Services for Qatar, Kuwait and Pakistan. He is responsible for improving profitability through careful strategic planning and positioning in these three markets.
He manages the relationships with key C-Level decision-makers of end-users / consultant communities within his territories of business by collaborating with the internal marketing, channel, and technical teams.
With the aid of his 16 years of experience as a system integrator and distributor himself, Rumaiz is aware of all the expectations of our customers and works on fostering and developing Trident's relationships with them. He always strives to enhance the positioning and reputation of Trident and the vendors we represent.
Rumaiz is currently studying for his Master's degree in Business Administration at the University of the West of England, Bristol.
Outside of work Rumaiz volunteers for a few nonprofit organizations and focuses on community development activities for the underprivileged.