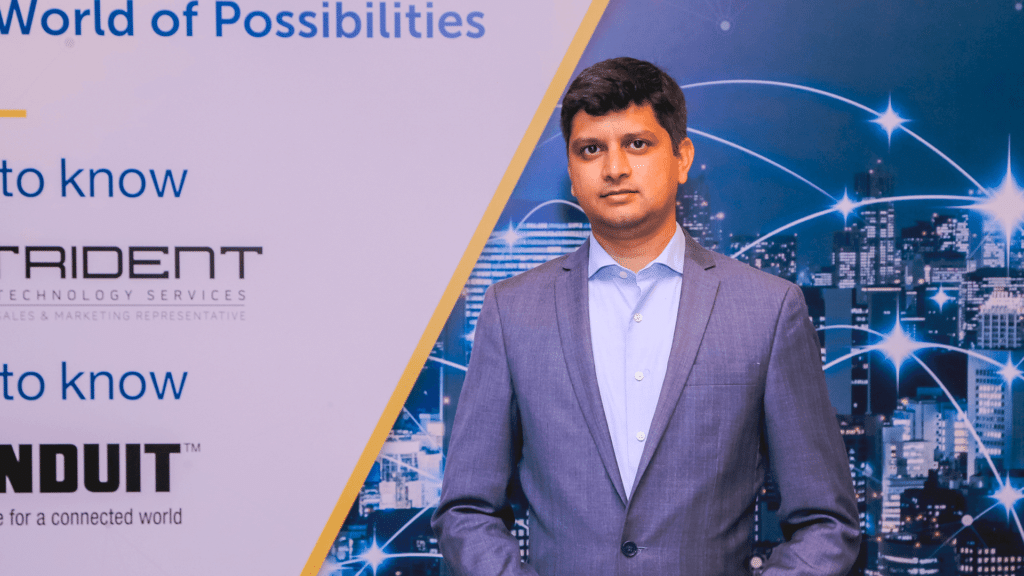 Sushil Deshpande
Sushil Deshpande is the Business Development Manager at Trident Technology Services for the United Arab Emirates, Oman, Bahrain and South Africa.
Being a qualified BICSI RCDD Certified Electrical & Electronics Engineer, Sushil is actively involved in the technical aspect of the products Trident represents. He always strives to convey his knowledge to clients and partners, guaranteeing for them optimal results.
His focus on solution selling and problem solving has helped him establish a trustworthy relationship with clients, suppliers and colleagues.
With his wide reach and relationship network, Sushil continuously has clear visibility of the market trends and is capable of making strong strategic decisions.
Sushil holds a Bachelor Degree in Electrical & Electronics Engineering, from VTU University, India
Sushil enjoys positive talks and his favorite pass time is having a good laugh with his family while watching comedies.